Our team of Eye Doctors and Staff are trained professionals - ready to help with your Eyecare and Eyewear needs.
Say hello now +
Our optical is ready with beautiful, functional designs. Stop in to see our eyeglasses and sunglasses collections.
Check out our optical +
Texas State Optical provides total eye care for the whole family. We carry top technology to ensure your healthy vision.
Learn more +
GET TO KNOW TEXAS STATE OPTICAL - GALVESTON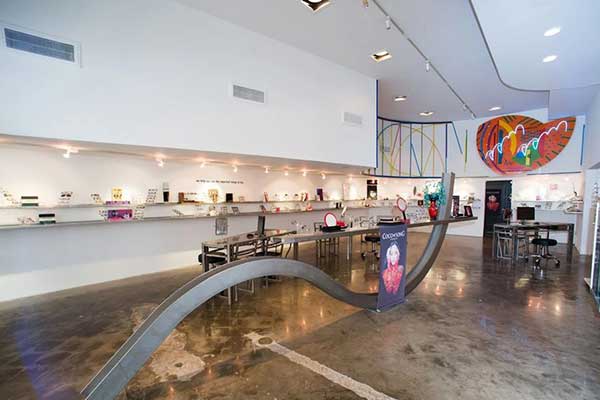 The eye doctors at TSO Galveston believe in looking at the big picture when it comes to your eye health, so we take the time to get to know you, your eye care history and your vision needs. Our doctors know that getting the right prescription involves balancing several factors, including clear eyesight, visual efficiency and your ability to process visual information seamlessly. Whether you need a routine eye examination, an eyeglasses fitting or treatment for eye disease (such as glaucoma or macular degeneration) or eye surgery (such as LASIK or cataract surgery), our optometrists will provide you with the best care, advice, options and follow up.
With our office located on Galveston, TSO Galveston is ready to meet the needs of the area. Schedule an appointment with an optometrist to see how we can help you get the most accurate prescription for your eyes.
Nov 26, 2019
Once you and your doctor have decided on the type of contact lenses you'll need, it's time to choose the...
SEE WHAT OUR PATIENTS HAVE TO SAY.
Excellent place to go for everyone concerned about getting great care for his/her eyes....
-
James B. - Google Review April 2018
I wanna give this place a 5 star rating I just wish I payed attention to the persons name who helped me so I can put them in the review. But everybody on there staff was very helpful. I went to academy for costa sunglasses and nobody there could help...
-
Sting R. - Google Review 2017
I got in today at 3pm, and at 5, I had a brand new pair of glasses that I love. Dr. Brownlee is knowledgeable and personable, the front desk staff are kind and efficient, and the two people who helped me choose my frames and fit them correctly were both...
-
Ellie B. - Google Review July 2018
Galveston Optical Store Near You
Conveniently located on 515 22nd St. Galveston, the TSO Galveston office is open 6 days a week. Call us to make an appointment with our eye doctors to talk about your eyeglasses, contact lenses or specialty lens needs. Or just drop in anytime to browse through our large selection of designer eyeglass frames or sunglasses. Our purpose is to serve you and help you see the important things in life.
Q&A with Dr. B
Dr. Chris Brownlee Answers Your Eyecare Questions
What can I do to prevent Dry Eyes?
Dry eye problems can occur as a result of many different factors. Here are a few things that patients can do to minimize the symptoms.
Eliminate as many household allergens as you can.
Turn off ceiling fans when possible.
Run a humidifier to put moisture back into the air..
Add more omega-3 fatty acids or fish oil supplements to your diet.
Use lubricating or rewetting eye drops.